For the Spa Savy guest!  OSIRIS offers the most advanced products and therapies to care for your skin.  These therapies offer a progressive approach and follow specific protocols giving you the next level in spa services.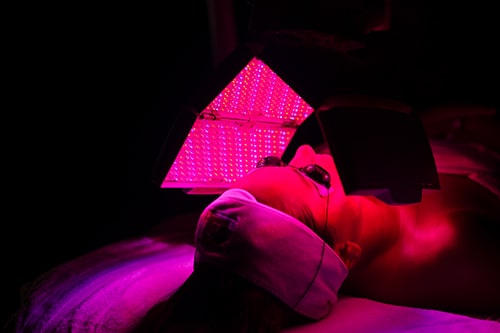 A skin care treatment that diminishes fine lines, removes dead skin cells and vellus hair (peach fuzz) increasing the effectiveness of your skin care products to reveal a smoother, brighter complexion.  Great for all skin types.
LED light therapy penetrates the epidermis layer of the skin, stimulating the skin's natural ability to produce collagen and elastin while killing bacteria.  This increased volume of collagen and elastin plumps up the dermis layer, gradually pushing out lines and wrinkles, also reduces inflammation and acne. Give your skin the nourishment it needs for a radiant and youthful appearance.
The ultimate in skin resurfacing, repairing and nourishing therapy.  This therapy starts with microdermabrasion to provide a deep exfoliation, followed by a deep penetration of a uniquely formulated serum in the Hydro Wand® to infuse the skin with nutrients.  Include LED Light Therapy to stimulate collagen and elastin while killing bacteria.